We at SPC point out the above advertising is quite separate from......
(Formerly Committee For The Paddock)
Saxon Paddock Committee
webpage
Above is the right time in Saxon Paddock
---

Welcome to 'Paddock Ghetto'
A planning application (16/00357/FUL) has been submitted for not 10 (passed only by a visiting stranger Planning Inspector after refusal by local councillors in 2014) not 19 (rejected by council and Planning Inspector in 2006, but 74 - YES 74 ! - single rented starter flats designed as three storeys overlooking Waterside park and Coventry Rd with no consultation or respect shown to residents living decently 'round The Paddock rear of 462 to 502 Coventry Rd. A spiteful insult to the security and privacy of local residents by Paynes Garages when this firm could have shown respect for residents many who in the past have given good business to this garage. LATEST (August 2016) re-think by Ghetto developer, not 74 flats (plan sensibly WITHDRAWN) - but possibly 65 flats - come off it Centre Estates 65 flats on only 1.3 acres of land GET REAL, you conned a Government Planning Officer in 2014 to allowing 10 houses - be honest!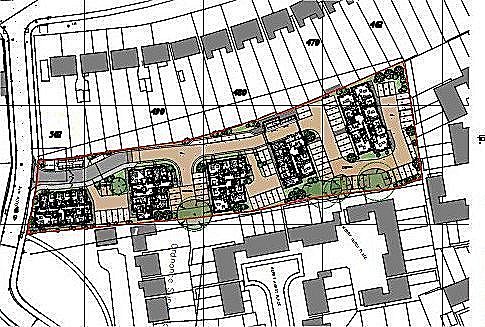 SHAME ON PAYNES GARAGES AND THE OUTSIDE 'DEVELOPER' already with a poor reputation for non-existant public relations.
THESE FLATS - If allowed - will dominate the area and spoil lives .
THIS PLAN - AND ANY SUCH BADLY ORIENTATED IDEA SHOULD BE TOTALLY REJECTED BY THE PLANNING OFFICERS AND COMMITTEE.
The Council could still protect this land. If it made the effort other boroughs have.
LATEST (1st June 2016) on The 'Paddock a well attended Public Meeting was held on Monday 9th May at St Johns Church Centre a unanimous call for strong opposition to the plan for 74 flats considered severe over-population with high risks of flooding of rain water run-off and extra risk to public health where foul water piping was already a problem on Coventry Rd.
All three Clarendon Ward Councillors attended but made it clear they were unable to comment pro or con because of planning committee restrictions.
---
December 2015
'Bloorland' - attack on our countryside 850 houses - saturation 'development' we don't need or want!Whilst this is just outside the borders of Saxon Paddock traffic from it will make Dodwells Bridge roundabout at times impossible - it will add 1600 vehicles to the perimeter road between Wykin and the A5 it will turn 7 farm fields into a massive housing estate , the pleasant hamlet of 'old' Wykin into a noisy busy urban area . The Hinckley' Council should not only turn this plan down flat it should fight for the agricultural land (110 acres) it will destroy.
---
May 2015
The Saxon Paddock
Residents living neighbouring The 'Paddock have since last week been concerned that the clearing of the ground which was necessary might lead to the loss of the five protected trees (four Ash , one Maritime Pine) also valuable privacy has been lost as the hedges seem to be being taken out 'round the land rather than trimmed which was indicated on the outline plan (13/00685/OUT) - SPC have brought this to the attention of the local planning authority with the comment H&BBC can do nothing , however this in no way prevents council tax payers as individuals making their own complaints to the Planning Dept. at Hinckley & Bosworth Borough Council on 01455 238141
6th June 2015
Photographs taken of The Saxon Paddock in happier days shall remain on our web site despite the destruction and childish removal of essential natural habitat hedgerow, bushes and semi-woodland of the last weeks.
'No good can come of this desecration or to they who do it'
---
June 2014
What happened to the 'Paddock ......
On Tuesday 12th November 2013 at 6-30pm at 'The Hub' in Hinckley we opposed Paynes destroying The Saxon Paddock - and the Planning Committee voted 10 to 3 (4 abstained) in our favour. Very regrettably Paynes have now informed us , through their Agent, they intend to go to Appeal against the above rejection of planning permission to build ten large houses on The 'Paddock. SPC maintains the aim of protecting The 'Paddock from any development whilst accepting the need for a balanced agreement between our residents interests and those of Paynes Garages and Hinckley & Bosworth Borough Council.
SPC/CFTP have spent 14 years trying to get the council to formally protect the land by law - we will continue our efforts.
We now need to talk with the Council to save the security and privacy of our gardens and homes 'round The 'Paddock which before Paynes decided to desecrate it and the council sat on it's hands was only bit of real countryside left in Saxon Paddock.
The Hearing was held on Wednesday 7th May 2014 , start 10-00 am at 'The Hub'* the site inspection was held at 2-00pm until 2-30pm .
We regret to inform members, supporters and residents that the Inspector chose to completely ignore the findings of the 2006 Inspectors report that the land was a 'natural boundary or separation area between two settlements' .
In an Appeal Decision dated 3rd June - which SPC, SPRA or the West Clarendon Neighbourhood Forum has yet to be sent by the Planning Inspectorate the Inspector has seen fit to herself oppose our case and allow the 10 large buildings etc to spoil The 'Paddock against all reason.
Saxon Paddock Committee is appalled by such flawed reasoning.
The four Protected Ash trees in The 'Paddock have been inspected on Monday 5th November 2012 and in August 2013, no sign of infection or die-back has been found.
SPC really cares about The 'Paddock a pity the owner doesn't....
Latest update this web site 31st May 2016
(In this update - PUBLIC INFORMATION ROADS and SPEED MONITORING, Our next meeting(October),Planning Issues update, Squash Club drinks license)
---
3rd October 2014 ( ended August 2015)
Official Highways Agency A5 Watling Street works for Dodwells Bridge roundabout and Long Shoot junction
Work began on Monday 6th October 2014 and is now completed.
Also see our 'Sister' Site for more information.
---
July 2014
Transport 'improvements' ?
Though the cycleway has been provided the County Council Highways Dept. has now told us the Bus Shelters will not be provided until April 1st - is this date significant !
We have asked County Councillors for support ..... nothing heard ..
SPC continues to press for two bus shelters in Saxon Paddock Coventry Rd (main route between Coventry and Leicester). One to replace the shelter taken away (in 2003)from opposite Paddock Way and one at the stop nearer Long Meadow Drive / Tungsten' these with seating, however it seems Leics Highways after giving their word are back-pedling.An official complaint has been registered against Leicestershire County Council (Highways Dept.) by SPC regarding the breaking of word on bus shelter provision - this is now in the hands of the Local Government Ombudsman's office in Coventry.
February 2015 - We regret the Ombudsman's office and Leics County Council Highways Dept. linked arms against us on the issue of the broken word of 'Transport Improvement' (sic) so it seems only one shelter for Hinckley bound buses - though we have two for Nuneaton .....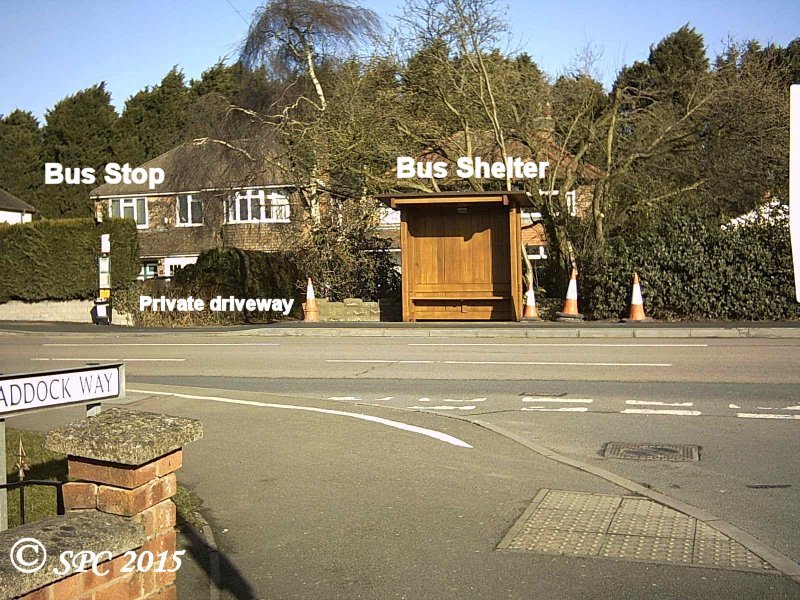 However it does seem little sense has been shown in the positioning of the shelter and we are told the 'flag' post has to remain in it's old position so the bus driver 'knows where to stop' - we know of no other such silly planning.
---
Our Fight continues for proper protection of The Saxon Paddock -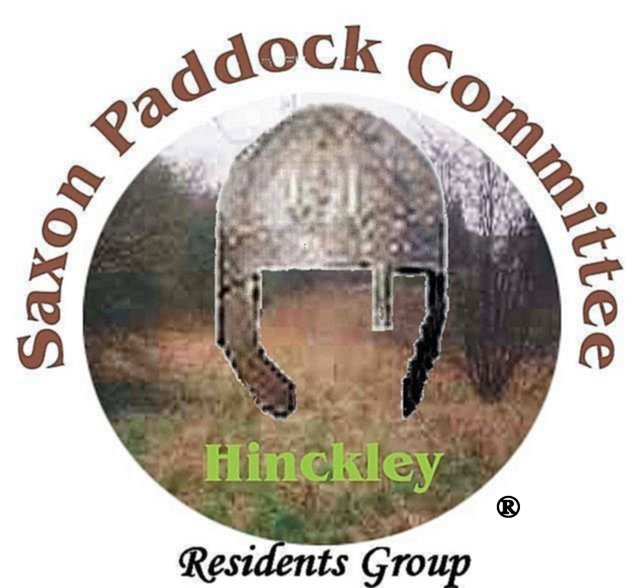 phone 01455 451992 (24/7 answer-phone back up)
SERVING SAXON PADDOCK FOR OVER 14 YEARS!
Rog Parsons General Secretary
Bordered to the Northwest by the Harrowbrook , a tributary of Warwickshire's proud little River Anker , to the North and East by the famous Ashby Canal running between Dadlington and Stoke Golding where Henry Tudor was crowned, to Burton Hastings and Marston Jabbett. We are bounded South by the ancient Roman Road the Watling Street (now A5). We were a Saxon settlement but earlier a Romano-British village stood where now our main residential area lies. N.B. outline area map was produced in 2005 since then 24 more green field acres are lost. Regretably due to irresponsible planning there are now no green fields in Saxon Paddock. In 130 acres only The Saxon Paddock itself remains (1.3 acres) as green open space we respectfully ask the land owner not to destroy this.
NATURE (Wildlife - animals and plants) HAS DECLINED IN THE UK BY OVER 60% in the LAST 50 YEARS - VOTE AGAINST POLITICAL PARTIES WHO WANT TO 'BUILD EVERYWHERE' - FIRST THE WILD ANIMALS THEN MANKIND!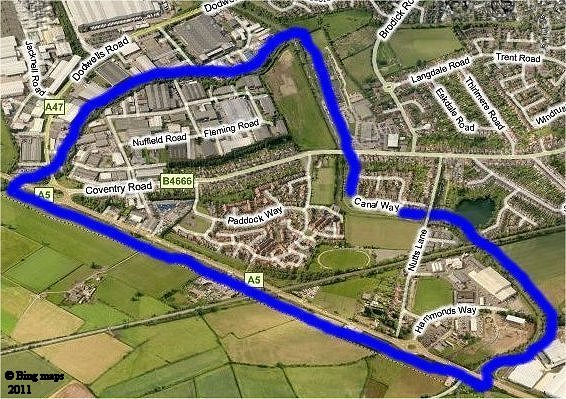 The Saxon Paddock Committee is asking for YOUR help to protect a lovely area of wild land to the west of Hinckley in Leicestershire at the very Heart Of England Please email or fax Hinckley & Bosworth Borough Council NOW
We still need more funding to rent or buy this land The Saxon Paddock from which our community claims its name.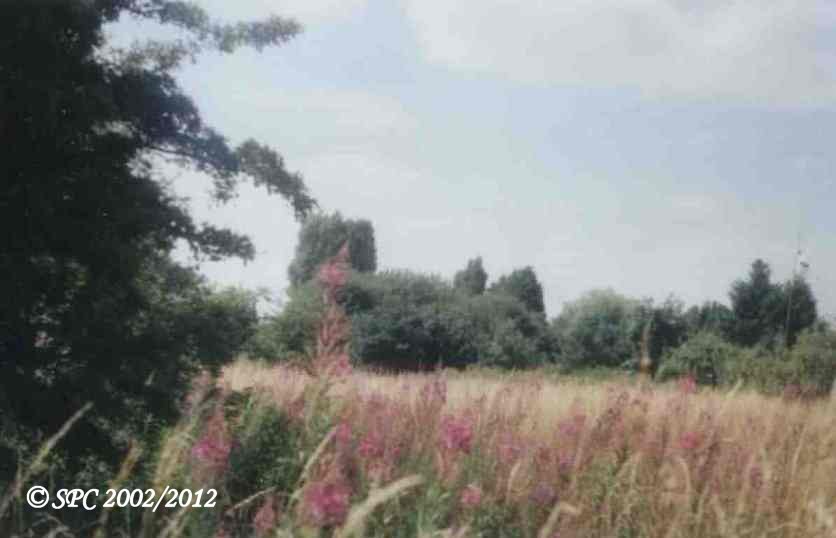 The SAXON PADDOCK
August and the summer, the sunshine brings some welcome warmth to the ground , birds call and the mid-daytime sunlight streams across the land and glistens still through the trees to feed the rich soil; a tattered banner of last summer now a memory; but clear sky shows through the majestic ash trees, standing tall and proud in the south-eastern edge of the land, these 'trees of life' . The hedges of ancient hawthorn in the Saxon Paddock thickened out in the past seasons, now it seems lost; the rare maritime pine remains yearlong steadfast and thrives in its central location, and will continue this year bringing shelter to the birds and ground life. Now the full picture is shown, the year continues a hopeful time despite mans destruction, and a time to use the lessons of the past to improve the future. This year we thankfully saw again the true colours of nature in this island of countryside despite the desecration of man and machine, and with good will, they shall return in years to come, for this truly is a pleasant part of England. (Howard Priestly)
The dawn chorus, the cool air but the bright early morn, small voices in the noon sky, The Saxon Paddock as this cathedral of natural birdsong in its service will be glorious in Summer but hushed voice rejoined, the full choir greeting now the blue sky early afternoons, in this enclave of nature - here spring brought hope, summer joy, despite evile loss, splendor, but autumn shall calm and winter cold glory. (HP)
Please, do your best to help us to save this little area of peace and nature, now damaged by an uncaring and malevolent owner, for now and future generations.
SUPPORT OUR FIGHT AGAINST THE SICK DESECRATION AND DESTRUCTION OF NATURE IN THE SAXON PADDOCK
Please help us by emails of support for our aim to protect this land, don't let this countryside be lost to the greed of others, addressed to the local council (click on title to 'mail)
Hinckley & Bosworth Borough Council
The local newspapers Nuneaton News (Nuneaton & Hinckley) daily and Hinckley Times weekly
Leicester Mercury and Coventry Evening Telegraph
phone radio station OakFM (107.9 MHz FM)
also heard well in Saxon Paddock Area is Anker Radio (from local George Eliot Hospital - Maternity Dept. on 1386 AM (Medium Wave)
The only local radio station in our area with studios IN our area!
If you represent a commercial organisation, which recognises the need to protect nature, please contact our Treasurer, initially at the
Paddocksave
We are entirely voluntary and all funds go to the purchase or rental of the land and it's running costs. We seek sponsors both locally and internationally.
---
OUR AGMs AND QUARTERLY MEETINGS
No active representative committee can function without regular publicly accessible meetings where all residents , not simply a select few, can put their views freely. This is written in our constitution. We are independent of any external organisation which seeks to influence Saxon Paddock remotely.
Graham R.Bailey (Chairman 2012-2014)
Following a successful and interesting and lively meeting on Thursday evening 15th April 201o.
AGM 2011 was held on Thursday evening 14th April, at St. John's Church hall. As usual a robust gathering.
Our committee meetings are held now quarterly (usually second Thursday of June, October, February and AGM* in April) at North Warwickshire & Hinckley College, Nuffield Rd, Harrowbrook Industrial Estate. Saxon Paddock.
*The Annual General Meeting of Saxon Paddock Committee was held at 7-30pm on Thursday 12th April 2012 at St.Johns Church Centre, Coventry Rd, Hinckley.
The 2013 AGM was a great success held on Thursday 11th April at 7-30pm at St.Johns Church, Coventry Rd, Hinckley. We thank all the residents for their support.
Our committee meeting was held on Thursday 10th October 2013 at 7-00pm at North Warwickshire & Hinckley College , Nuffield Rd, Harrowbrook Ind. Estate. It was well supported.
Our Winter meeting (quarterly) was held on Thursday 13th February 2014.
Our AGM and Spring meeting was held at 7.15 pm on April 10th 2014 at St.Johns Church , Coventry Road, Hinckley.
Because of the somewhat 'coloured' result of the Planning Appeal on The' Paddock we needed to 'take stock' of our position, we therefore regrettably cancelled our Summer Quarter committee meeting which was due on the 12th June. However, still very active our Autumn Quarterly meeting was held on the 9th October 2014.
Our Winter Quarterly meeting was held at 7-00pm on Thursday 12th of February 2015 at North Warwickshire & Hinckley College , Nuffield Rd , Harrowbrook Industrial Estate.
Meeting Cancelled: Our Spring quarterly and AGM at St John's Church Coventry Rd, Hinckley on 9th April 2015 was cancelled.
We held our Autumn Quarterly meeting at the Council's Jubilee Building at 7pm on Wednesday 7th October 2015 .
Our Winter Quarterly meeting was held at the Council's Jubilee Building , Fleming Road, Harrowbrook at 7-00pm on Tuesday 9th February 2016.
Our Annual General Meeting was held on Wednesday 13th April 2016 at 7-00pm at St.Johns Church Centre, Coventry Rd, Hinckley .
We shall hold our Autumn Quarterly meeting in October .
The SPC needs officers and more members - if you live in the area of Saxon Paddock and want to get involved then let us know.
---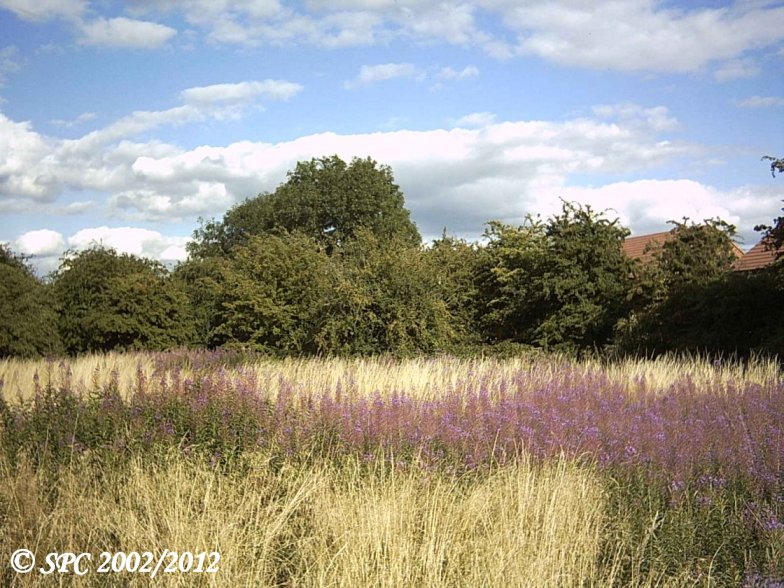 August 2005
If you can publicise The Saxon Paddock in any legitimate way or help us in local collections or simply spread the word - please do.
The land has been kept naturally uncultivated for well over 50 years.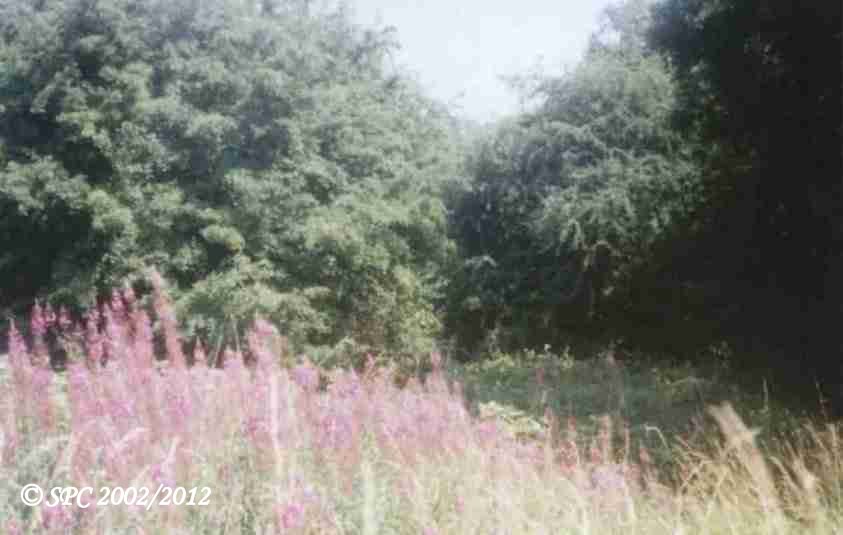 Saxon Paddock Committee has no connection with any similarly named groups or organisation, no political or religious affiliations or restrictions , our aim is simply to purchase and protect this small area of land and preserve it, as it is, for all to enjoy and for the wild plants and small animals to continue to flourish, we also are the recognised and senior residents group for Saxon Paddock community.
The ancient site of a Saxon Village, Saxon Paddock !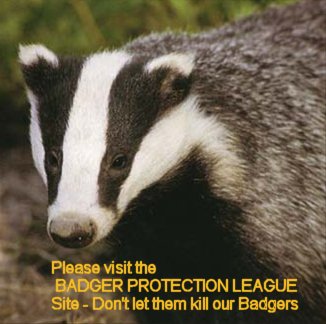 For protection of public footpaths and rights of way join the Open Spaces Society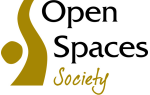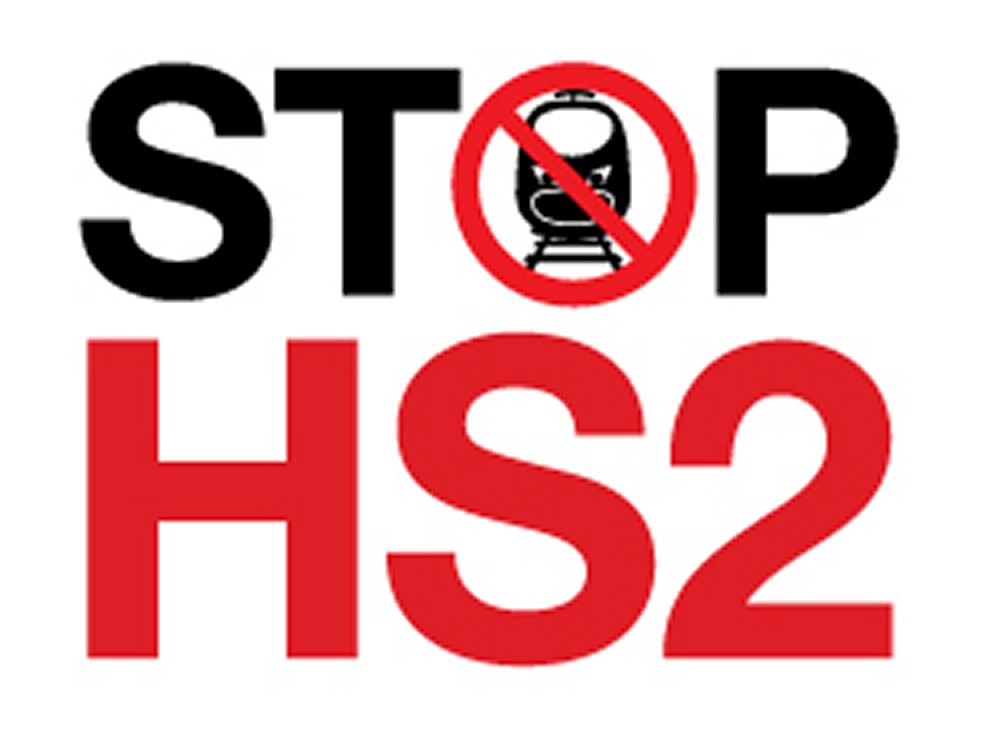 PLEASE SUPPORT AND STOP DESTRUCTION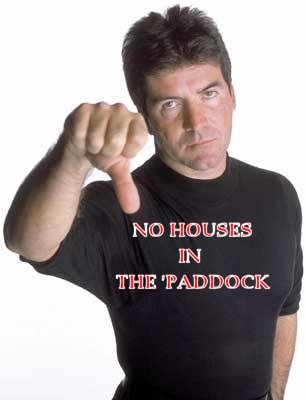 IF PAYNES GARAGES WANTED TO SHOW GENUINE SUPPORT FOR THE PEOPLE IT RELIES ON FOR CAR SERVICING, SALES ETC, who through their custom have kept Paynes as the major FORD AGENT for decades, then Paynes could donate 'The Paddock' to the Saxon Paddock Community or lease the 1.3 acres on a 'peppercorn rent' for 20 or 30 years.
Why can't this company show sympathy with the local people and children ?
How you can help , Paynes Garages have let down the community, write to Paynes asking why they are trying to destroy the community of Saxon Paddock and further spoil Hinckley. Though don't expect a reply ........
After Paynes 'won' the Planning Appeal to build 10 large houses on The 'Paddock the council CEO wrote twice asking them to meet with the residents and try to work in concert with those directly affected - Paynes didn't even acknowledge one letter !
IN VIEW OF PAYNES PLANS AND A 'RIGGED' PLANNING INSPECTOR'S VERDICT
The following advice might help offset such mean thinking
NATURE (Wildlife - animals and plants) HAS DECLINED IN THE UK BY OVER 60% in the LAST 50 YEARS - VOTE AGAINST POLITICAL PARTIES WHO WANT TO 'BUILD EVERYWHERE' OFTEN ON GREEN FIELDS DESTROYING NATURAL HABITAT - WE NEED WILD ANIMALS AS A MONITOR OF SUCH AS AIR QUALITY, THEY SENSE POLUTION BETTER THAN HUMANS DO
FIRST THE WILD ANIMALS WILL GO - THEN MANKIND!
Remember to put out water (make sure it is fresh) and food for the birds and other wild life in proper containers - NEVER PUT OUT MILK
Establish safe shelter for hedgehogs, etc, away from cats and dogs
Now the cold weather has come nuts might save a small wild animals life , please provide shelter away from cats or agressive dogs, remember birds , hedgehogs, toads, frogs, slow worms are good for your garden -and you - they are becoming more rare as open green land is spoilt by 'development', these small animals live on the insects which often spoil our plants and trees. Please remember however , spraying plants may kill insects in the food-chain of certain other friendly insects i.e. Ladybirds, Lacewings etc. Please do not use garden sprays.
Treat Bees and Wasps and Hover Flies with respect they help and are being decimated by non-specific crop sprays
As winter progresses please spare a thought for wild creatures and create some natural warm shelter, bare in mind half the reason your garden plants are free of pests is the effort made by these frogs, slow worms , hedgehogs, - know your friends ..
NEVER USE SLUG PELLETS - DANGEROUS TO ALL ANIMALS
We have received reports of two cats found dead and a dog dying even after emergency Vets treatment after eating 'slug pellets' - these , even if marked 'safe' cause damage to internal organs and a very painful death to wild and domestic animals. Please don't use them.
More about Leicestershire
from Radio Leicester on 104.9 MHz
More about Warwickshire from
Radio Coventry & Warwickshire on 104 MHz
Looking for a good place to stay and have a good meal, out of town? then visit Upton Barn
For all your PC problems - Sonic-Solutions
For your plumbing needs contact MSP Installations Ltd on 07921 833360
Buses running through Saxon Paddock between Nuneaton and Hinckley
click on name for current details of No. 48 and No.158 services.
---
PUBLIC INFORMATION ROADS
BE WARNED 'boy racers'
The area of A5 Watling Street between The Lime Kilns (pub) and BP Garage is maximum 50 mph but is being abused, as of Monday 10th August it will be monitored and vehicle numbers of offenders recorded.
Illegal parking on Screwfix/Subway car park is being monitored.
Mobile speed camera is currently operating (week begining 2nd May 2016)on B4666 Coventry Rd (Saxon Paddock and Hinckley) KEEP YOUR SPEED DOWN! Especially where roadworks or near crossings both in day time and through the night.
On Friday 16th August 2013 the Fixed Penalty Notice fine increased from £60 to £100.
Drive safely and responsibly
---
GENERAL PUBLIC INFORMATION (updated 30th April 2016)

We have been notified that neither BT or Virgin Media have any connection issues currently in Saxon Paddock

NEW CLASSIC BRITISH MOVIE TV STATION ON FREEVIEW Ch 81 (Sky 343)

Our local television transmitter at Sutton Coldfield is digital (all Freeview channels).

This provides good signals for (West) Midlands with normal roof aerial (loft or portable may work if the house has high elevation asl, aerial pointing roughly North West.

In a few spots and high rise flats Freeview transmissions from Waltham (East Midlands) may be receivable (aerial pointing roughly to North East).

If your older TV has no 'Scart' (multi-pin) socket a VHS recorder can be used between your terrestrial 'Freeview' box and the TV aerial socket on your older TV .

If there are any items of local information you feel site visitors will benefit from please contact Paddocksave / Saxon Paddock Committee on 01455 451992 or email us.

PLEASE SEE LONG MEADOW DRIVE PUBLIC NOTICE BOARD FOR EVENTS IN THE SAXON PADDOCK AREA. (UPDATED IN Late JANUARY)

THESE NOTICES WILL BE SHOWN ON OUR SISTER WEB SITE RSAHINCKLEY SHORTLY.

<